Un 4 titres pour Primus
Par bz le mardi, août 10 2010, 18:46 - Album - Lien permanent
Salut les jeunes,
Primus n'est pas mort et vient (ou plutôt je viens de le voir) de mettre à disposition un nouveau EP sur son site. L'objet contient 4 pistes qui sont en fait des relectures de morceaux précédemment sortis et annonce une prochaine tournée en Amérique du Nord et en Australie. Pour le télécharger GRATUITEMENT, il suffit de se rendre sur le site officiel du groupe, de cliquer sur le lien en bas à droite et de suivre les instructions. Comme d'habitude il s'agit d'une adresse mail à confirmer.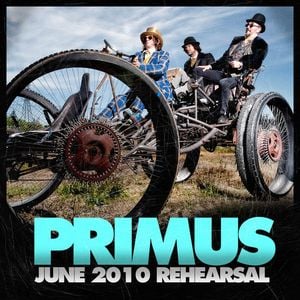 La petite tracklist :
Pudding time
American life
Duchess and the proverbial mind spread
Harold of the rocks
Et les liens qui vont bien :
Et, même si ça n'a rien à voir et que c'est juste pour mon bon plaisir, la version live de Tommy the cat sur cette infâme merde qu'est Deezer.
Enjoy.
++